In another of our series exploring the potential benefits of sustainable fuels, we're putting a spotlight on the World Rally Championship (WRC).
At Coryton, we've been busy developing a range of second-generation advanced bio-gasolines derived from agricultural waste. Here we'll explore the work undertaken in partnership with M-Sport to quantify the impacts on combustion of a drop-in, high bio-content gasoline in a current World Rally Championship (WRC) engine compared to a conventional fossil fuel.
This serves to show how these fuels could be used as partial (in the form of blending) or direct replacements for fossil fuels to reduce the greenhouse gas (GHG) emissions from road transport, with minimum impact on the consumer.
The Sustainable Fuels
The sustainable gasoline used in this study has been described in more detail in this article and is produced in two main stages. The first stage is to generate bioethanol from waste biomass; in our case this was agricultural waste such as straw. This bioethanol can then either be:
1). Added directly to a gasoline to create an ethanol blend e.g. E10 – 10% v/v ethanol; or
2). Further processed into bio-gasoline as shown in Figure 1 below in order to increase the bio-content of the final fuel well beyond the pure bio-ethanol blend wall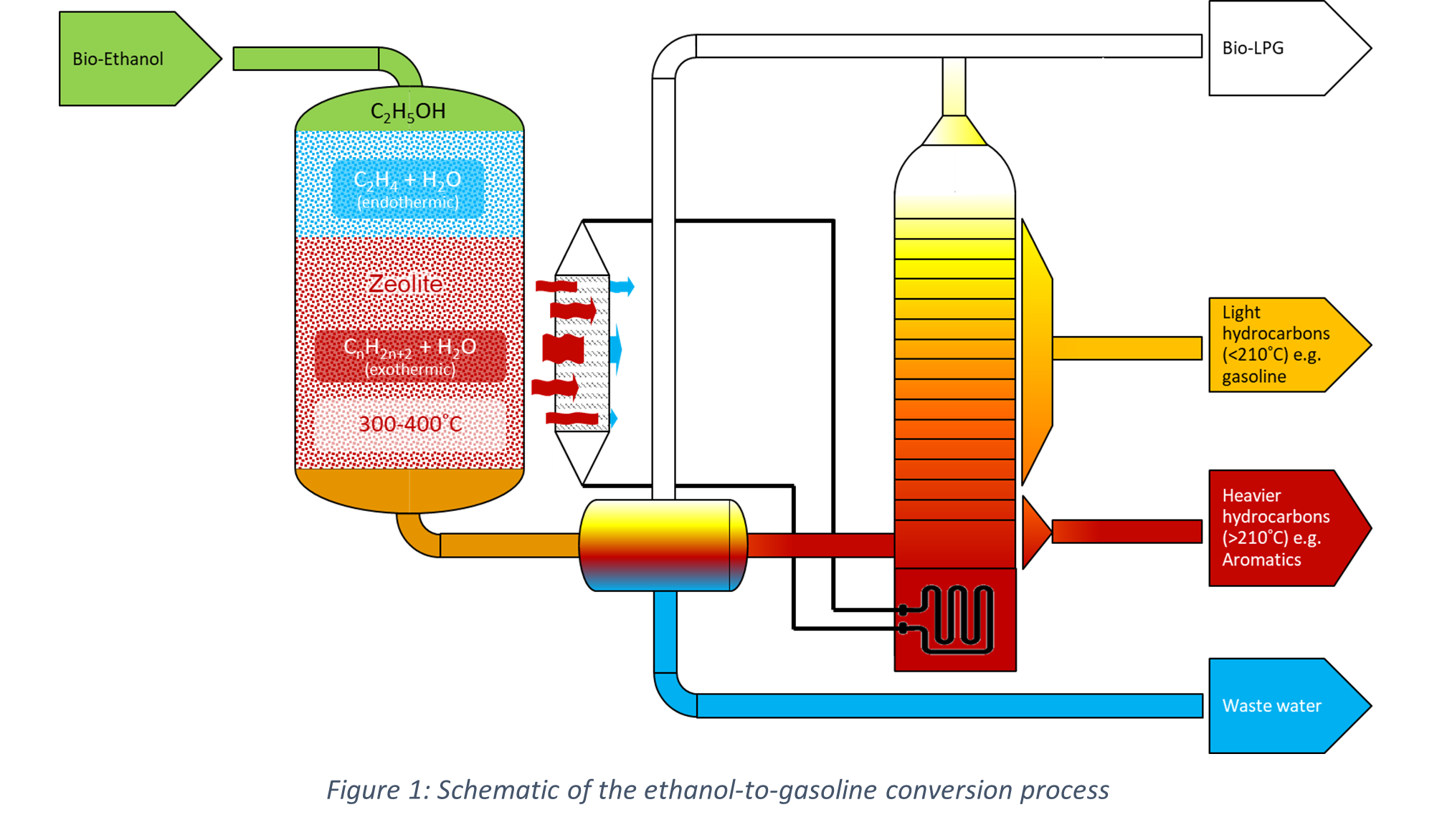 In this study, a bio-gasoline was designed and created by our specialist fuel formulators and compared to a fossil gasoline of similar RON and MON characteristics.